Rong Tian
Director of Mitochondria and Metabolism Center
Professor of Anesthesiology & Pain Medicine, and Bioengineering
Adjunct Professor, Biochemistry and Pathology
Dr. Rong Tian obtained her MD from the West China University of Medical Sciences and her PhD in Pharmacology from Aarhus University in Denmark. After postdoctoral training at Brigham and Women's Hospital and Harvard Medical School she stayed on faculty and raised through the ranks to Associate Professor at Harvard University.  In 2009, she was recruited to the University of Washington and founded the university-wide, interdisciplinary Mitochondria & Metabolism Center of which has since served as the director. Dr. Tian is recognized for her  research of myocardial energetics and metabolism. Her work is prominent in three cutting edge and inter-related areas: bioenergetics, metabolism, and mitochondrial biology. In the past twenty years, her laboratory has made seminal contributions to the field by combining the multi-nuclear NMR spectroscopy of genetically engineered mouse models with the powerful technology of genomics, proteomics and metabolomics. Dr. Tian's research is a major stimulus to the translational research that links basic science, engineering and clinical investigations as heart failure becomes a predominant diagnosis in our aging and obese population. (learn more)
Toni Hsu
Lab Manager, Research Scientist
Toni joined the Tian lab in December 2017 as the lab manager and research scientist. She is responsible for the day-to-day operation of the Tian lab and provides research support to lab members. She also helps to manage the MCC shared equipment and oversees the Seahorse Extracellular Flux Analyzer. Toni received her PhD at the UW, where she studied molecular and hormonal control of crustacean biological rhythms. She continued her work in biological rhythms as a post-doctoral fellow in Dr. Rosbash's lab at Brandeis University, where she developed a rapid MALDI-TOF mass spectrometry workflow looking at differential neuropeptidomics in Drosophila melanogaster. Returning to Seattle, she joined Dr. Turner's lab at Seattle Children's Research Institute. Using a multi-disciplinary approach (genetics, neuroanatomy, behavior and electrophysiology), she examined the functions of habenula and its role in depression and anxiety. Prior to joining the Tian lab, she worked as a research scientist in the Paragas lab, where she managed the SLU Small Animal Imaging Core and investigated the pathophysiology of kidney diseases.
Bo Zhou
Senior Research Fellow
Bo Zhou joined the lab in 2015 as a research fellow.  His project is on mitochondrial function and glycolysis.  He likes to cook, visit new places and try weird food in his spare time.  Bo holds a Ph.D. in the Department of Molecular Physiology (under Kazuhito Tomizawa) from Kumamoto University in Japan.
Arianne Caudal
PhD Student
Arianne Caudal joined the lab in 2015 and is a PhD candidate in the Department of Biochemistry.  Her project is on mitochondrial protein-protein interactions and NAD+-dependent acetylation as regulators of heart failure.  Her scientific expertise are mitochondrial isolation, XL-MS, mitochondrial function, echo, Native-PAGE, cell and tissue culture.  She is interested in protein structure and dynamics, and hopes to characterize the failing heart using this perspective in the future.  Arianne holds a B.S. in biochemistry and molecular biology from University of California, Santa Barbara.
Julia Ritterhoff
Acting Instructor
Julia joined the lab in 2015 after completing her Ph.D. in Heidelberg, Germany, where she studied the anti-arrhythmic properties of S100A1 gene therapy for heart failure. Julia has a strong interest in understanding which factors contribute to cardiac disease progression and how these can be used for therapeutic purpose. Prior research expertise includes cardiomyocyte calcium imaging, AAV/AdV-based gene transfer and tissue engineering.  She now wants to exploit how cardiac substrate metabolism affects cardiac diseases, with special focus on the rewiring of different substrates to intermediary metabolism. Her current project focuses on the role of fatty-acid oxidation in cardiac hypertrophy.
Gerhard Weber
Acting Instructor
Gerhard Weber joined the Tian lab in 2017. After his medical school training in Germany and at Yale, he completed medical residencies in Germany and Brigham and Women's Hospital in Boston, followed by a clinical Cardiology Fellowship at Stanford Hospital. His prior research expertise includes electrophysiology, computational biology, hematopoietic and stem cell development in zebrafish from his work at Boston Children's Hospital, and cardiac disease phenotyping in iPSC cardiomyocytes which he conducted at Stanford. Gerhard's research focus in the lab will be on the metabolic basis of cardiomyopathies.
Yaxin Liu
Senior Research Fellow
Yaxin Liu joined the lab in 2017 as a research fellow.  She is working on mitochondrial metabolism in stem cells.  She is interested in the role of mitochondria in stem cell differentiation.  Yaxin holds a Ph.D. from State University of New York Upstate Medical University, where she studied membrane proteostastic stress in mitochondria.
Kiyoto Nishi
Senior Research Fellow
Kiyoto Nishi joined the lab in 2017 as a research fellow.  He is working on clarify the role of branched chain amino acids (BCAA) in obesity and heart disease.  Kiyoto holds a M.D. from Kyoto University Faculty of Medicine and completed his residency and cardiology fellowship training at Hyogo Prefectural Amagasaki Hospital.  He holds a Ph.D. from Kyoto University School of Medicine, where he studied the role of nardilysin in energy metabolism.
Tim McMillen
Research Scientist
Tim McMillen joined the lab as a research scientist in February 2018.  After earning a Nutritional Sciences PhD from UW in 2003, he worked as a research scientist in the LeBoeuf laboratory with mouse models of inflammatory metabolic diseases including obesity, diabetes and heart disease.  In Dr. Tian's laboratory he performs Langendorff heart perfusions in conjunction with NMR to assess cardiac function, substrate utilization and energetics.
Dennis Wang
Senior Research Fellow
Dennis Wang joined the lab in July 2018 as a research fellow.  His current project studies the effect of nicotinamide riboside (NR) supplementation in human heart failure.  Dennis received his B.S. from UC Berkeley, double-majoring in computer science and molecular & cell biology.  After receiving his M.D. and Ph.D. degrees from UC Irvine, he completed his internal medicine residency at Baylor College of Medicine in Houston.  Dennis is now a clinical cardiology fellow at University of Washington.  He enjoys spending time with his family, reading, and drinking coffee in his spare time.
Matthew Walker
Senior Research Fellow
Matthew Walker joined the lab in 2016 as a research fellow.  He is focused on understanding the role mitochondrial dysfunction plays in the progression of heart failure.  He has a particular interest in exploring the translational potential of metabolic and mitochondrial targeted therapies.  Matthew holds a Ph.D. in cardiovascular pharmacology from the Medical College of Georgia.  His work was on testing a cell-permeable, mitochondrial-targeted peptide for its ability to protect the heart from ischemia/reperfusion injury.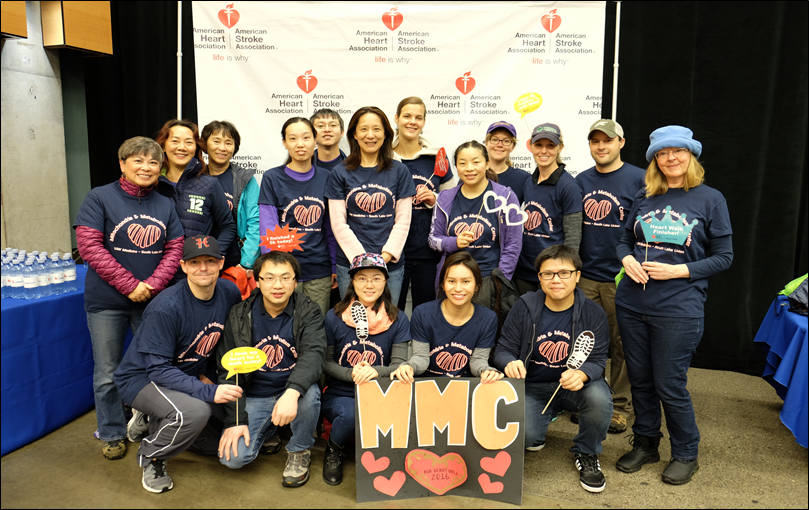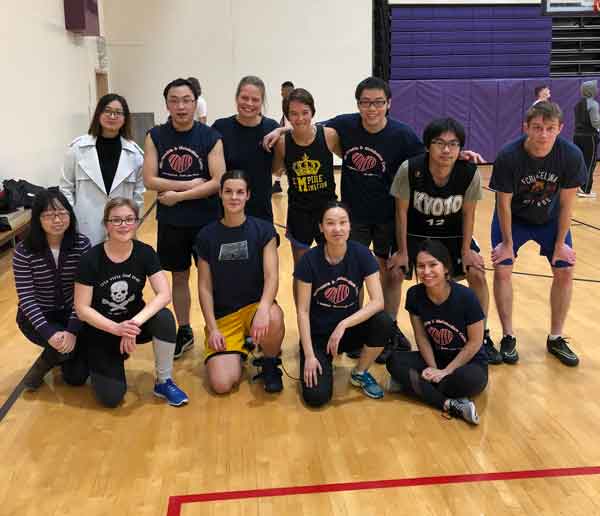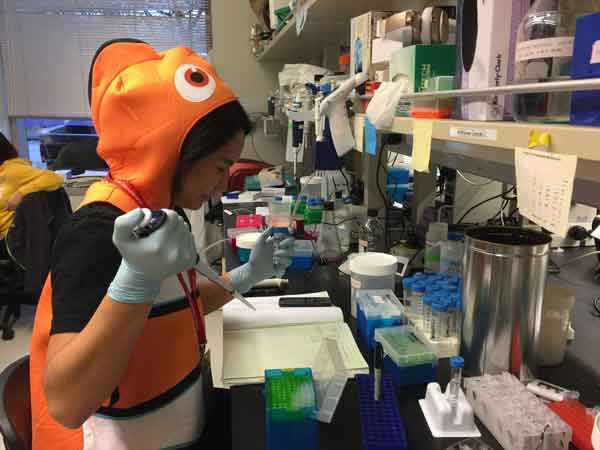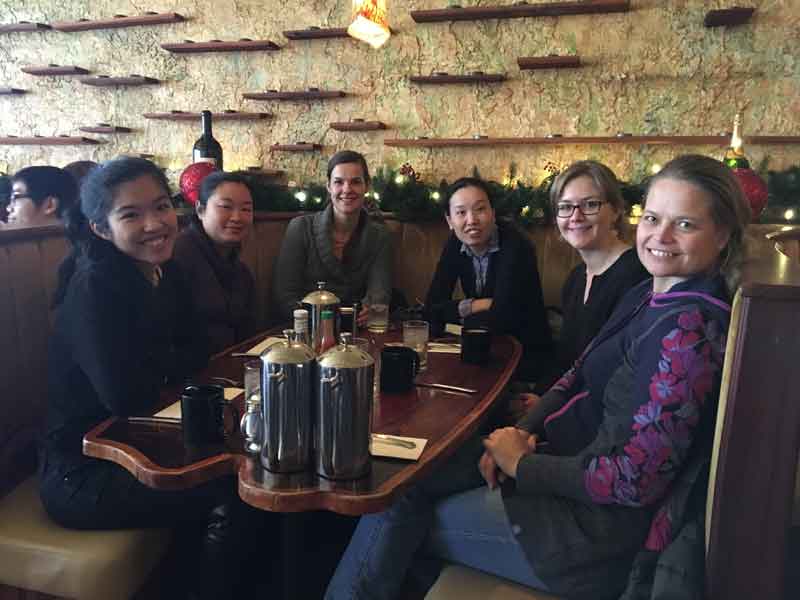 Lab Manager: (206) 616-6256