Spring is here and you know what that means…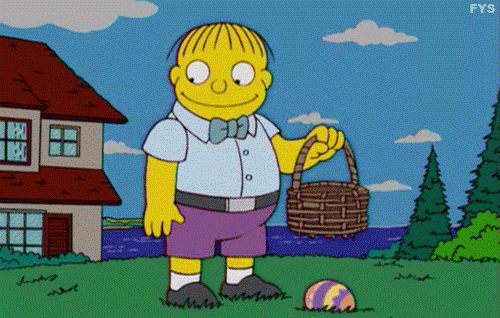 Easter is on the horizon! And while you may not believe in the fabled Easter Bunny, you should believe in your trusty pal – the Academic Innovations Department! Today we are letting you in on a few hidden tips – or Easter Eggs ("wink wink") – that will give you a head start into spring quarter.
Multimedia Checkout
Get ready to ditch the smart phone camera, 'cause UWT has got your back for all your video recording needs. Head on down to Walsh Gardner 108 to check out a variety of multimedia equipment. All you need is your student ID card, and the equipment is yours for up to a week! Here is a list of some of the awesome utilities you can take advantage of:
Audio recorders – digital, micro or cassette
Boomboxes
Data Projectors
Digital SLR Cameras
Digital Still Cameras
Headphones
Laser Pointers
Lighting Kits
Microphones
Slide Projectors
Speakers
Transcribers – micro or cassette
Tripods
Video cameras – digital hard drive, Mini-DV or VHS
WG 108 schedule:
Monday – Thursday: 8am – 9pm
Friday: 8am – 3pm
Saturday: 9am – 5pm
Sunday: Closed
So if you have an idea for a video, podcast, or some other multimedia project, don't hesitate to make use of some of the free resources available to you!
Climate Change Game Jam
Love games? Believe in Climate Change? Want a great networking opportunity? Then you're in luck, because the UW Center for Creative Conservation is teaming up with Seattle Indies, the Pacific Science Center, EarthGames, and the Serious & Social Impact Games Meetup to bring us the "Games for Our Future" Game Jam! Don't know how to code? No problem! You are free to create a table-top game as well. Take a look at this quote describing the event:
Researchers and game makers are invited to learn from each other and create digital and table-top games that bring to life provocative questions about how we, and the planet, are going to survive climate change—whether through stopping its causes, adapting to its effects, or a combination of both. Through discovery, experimentation, and critical thinking, teams of game creators will attempt to turn research into recreational and informational games that empower the game-playing public to take real and meaningful action in the face of climate change.
This is a great opportunity for game development enthusiasts, and those passionate about environmental science. Plus, there is a student discount – and it's even cheaper if you register before March 31st! Visit the event page to buy your tickets – which will also give you access to cool pre-event panels, such as a discussion headed by Bungie team members!
General Scholarship
Do you like money? I'll assume that you do. Well,  the general scholarship for UW Tacoma is OPEN and due April 30th. Click here to start your application. You could be rewarded up to $2000 over one academic year, so don't throw away your shot!
Summer Class Schedule
Summer classes can be a great way to pick up some extra credits and/or get some requirements out of the way. Luckily for you, the summer time schedule is already set and open for you to peruse! Remember that registering early is good for you – get a jump on things and figure out what classes you might want to take this summer. If you are worried about being too busy, try an online class. Additionally, make sure to talk with your advisor before registration opens to guarantee you are taking the right courses for your academic plan.
Bioinformatics Summer School
Want to pick up a new skill and make some dough? Check out the bioinformatics summer school! This course will teach you a variety of career-building skills, culminating in a group project. The program is willing to work around busy summer schedules and does not require you to have any background in bioinformatics. Plus, you'll receive a $500 stipend at the end! There's nothing to lose from applying – but you better act quick. The application deadline is April 2nd. Email professor Ka Yee Yeung (Ph.D.) for more information.
These were just some things to look out for this spring quarter. There is a lot more heading our way, however, so be sure to stay tuned in! It is easy to miss out on some great opportunities if you aren't careful. Have a great first week of spring classes, and Happy Easter in advance!